The skin around the eyes is around 20 times thinner than the rest of the face, and regular moisturisers can often be too rich and potent for the delicate area.
Due to the fragility, the under eye can be prone to showing signs of ageing much faster, making eye cream an essential.
Read on to discover the benefits of eye cream, what eye cream does, and how to apply it to address the key signs of ageing around the eyes.    
What Does Eye Cream Do?
Specifically formulated for the delicate area, eye creams can target visible signs of fatigue and ageing, like wrinkles under the eyes, dark circles and puffiness.
Look for eye creams infused with key ingredients like hyaluronic acid, niacinamide and peptides to help hydrate and plump the eye area.
What Causes Under Eye Wrinkles?
With age, the body naturally produces less collagen and elastin (the protein that keeps skin looking plump and youthful), resulting in the appearance of eye wrinkles, puffiness and dark circles.
This is a natural process but can also be accelerated by sun exposure, genetics, smoking, and repeated facial expressions.
How To Apply Eye Cream
Eye cream should be applied both in the morning and at night.
In the morning, eye cream offers hydration and protection against environmental stressors. At night, it supports the skin's natural renewal process to help combat signs of ageing.
Step 1: Cleanse the skin with your favourite ELEMIS cleanser.
Step 2: Apply ELEMIS Absolute Eye Serum to the under-eye area.
Step 3: Dot a pea sized amount of the eye cream around the eyes and between the eyebrows.
Step 4: Using the index finger, gently blend outwards and upwards towards the temples and into the eye contours.
Step 5: Follow with your favourite SPF and day or night cream.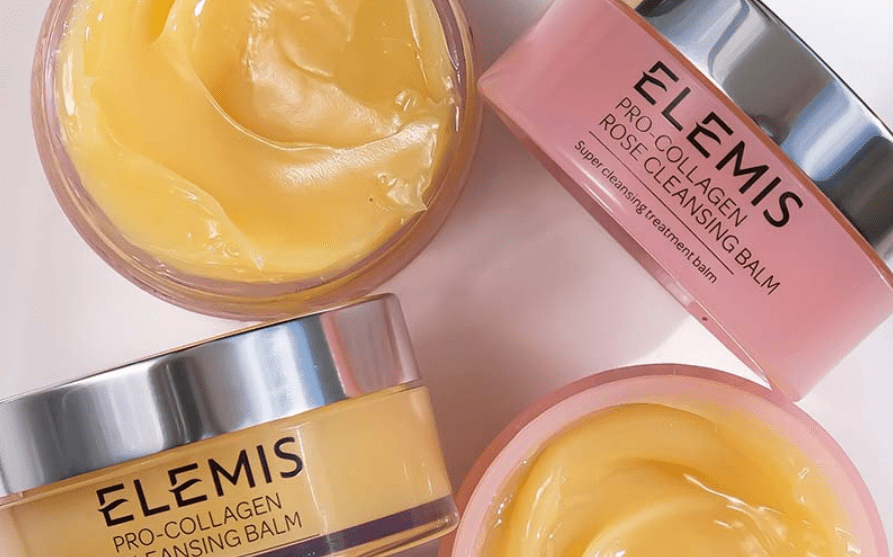 The Best Eye Cream For Your Skin Concerns
Explore ELEMIS' full range of eye cream for dark circles, wrinkles and fine lines below.
Best Eye Cream For Dark Circles
A brightening eye cream, Elemis Peptide Eye Recovery Cream lends itself to revived and brighter-looking eyes. Formulated with peptide4, this skin-synchronising eye treatment combines the hydration of a moisturiser with the protection of an oil to reveal brighter, firmer eyes that look well-rested.
Best Eye Cream For Wrinkles
One of the best eye creams for fine lines, ELEMIS Pro-Collagen Eye Cream is designed to reduce the appearance of fine lines and wrinkles around the eyes.  Formulated with the powerful properties of hydrating padina pavonica, nutrient-rich chlorella, and blue green micro-alga, it helps to smooth, firm and tone the delicate skin around the eyes.
Best Anti-Ageing Eye Cream
The best eye cream to target under eye wrinkles, ELEMIS Pro-Collagen Eye & Lip Cream intensely moisturises for plumper, younger looking skin around the eye and lip area. Infused with plant-based actives and skin-firming properties, the nutrient-rich formula helps to defend against environmental damage for a tighter, sculpted and lifted appearance.
Best Eye Cream For Puffiness
ELEMIS ULTRA SMART Pro-Collagen Eye Treatment combines two intelligent treatments that are clinically proven to visibly brighten dark circles and smooth fine lines for younger-looking eyes in 28 days.
This duo provides a lightweight, cooling balm for the daytime to helps depuff and tighten the under eye, while the decadent cream for the evening delivers intense moisture while you sleep.
Best Eye-Cream For Men
An eye cream for men, ELEMIS Time Defence Eye Reviver is a lightweight anti-ageing men's eye cream infused with ginseng and hydroxyproline to support skins elasticity for a toned and firmed eye area. It's clinically proven to reduce the depth of wrinkles by up to 37%, while increasing hydration in just 28 days.